There is a famous quote in the real estate space by industry expert Barbara Corcoran that states, "buyers decide to buy a home within the first eight seconds." Essentially, buyers make emotional decisions in most instances, making it essential to create an excellent first impression. That's where appropriate home staging comes in. According to our experienced realtors at Stephanie Nash Real Estate,
well-staged houses
stand a higher chance of attracting better prices in the shortest time possible. Remember that time is of the essence as you look forward to closing this chapter of your life and moving on to the next.

So, what areas should you focus on while staging your house for sale? This article offers insights from our experienced realtors on the best ways to set up a foolproof plan for a successful home staging.
Work on the curb

The curb is the first part of your property that will be visible to prospective buyers, making it an excellent point to start your home staging. The good news is that you can DIY curb upgrades and save hundreds of dollars.

Start by clearing off the dirt and grime from the curbside, gutters, and fascia. This can be best done using a pressure washer which can be hired if you don't have one. Next, you want to add some greenery to your garden by filling the empty beds with shrubs and removing any waste.

If your front door's colors have faded, now would be the best time to give it a refurbishment using bright and eye-catching colors that coordinates well with the rest of the house's colors. You can also replace exterior lighting, house numbers, welcome mat, and mailbox. When this is done, your home will have a new lively outlook.
Give the kitchen a foolproof upgrade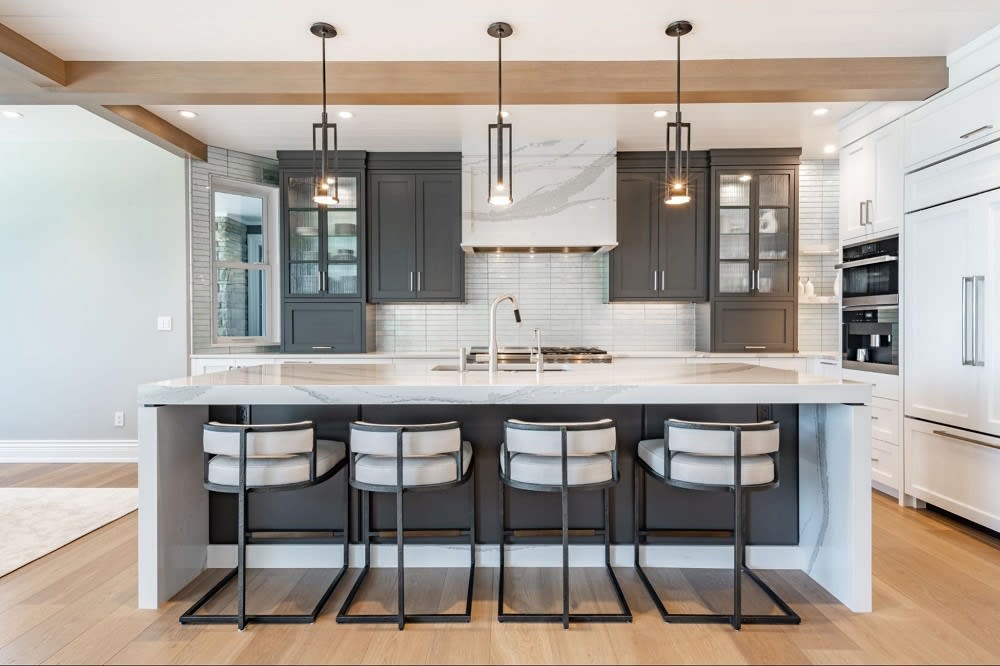 Most home buying decisions often rest in the kitchen layout. Therefore, nailing your kitchen setup is key to selling your property faster and profitably. What should you look for in the kitchen?

Start by showing off your storage space. Buyers love spacious kitchen storage. You can achieve this by packing away your holiday dishware to leave ample empty spaces in the kitchen drawers. Afterward, give the kitchen cabinets and drawers and facelift by painting them with desirable neutral colors such as slate blue or a classic white.

You can also replace worn-out hardware components such as faucets and replacement panels for dishwashers and other appliances.
Declutter your house

Buyers are often after spacious rooms; hence your house should appear as big as possible. For starters, you can arrange sofas and chairs in closed circles instead of spreading them along the walls of the living room. Be sure to remove any excess furniture to create ample space for passages.

Additionally, you want to expose all features of your living room, such as built-in bookshelves and even the fireplace. Excess furniture can be stored in a hired storage room, the attic, or the garage. You can also consider selling or donating some of them. Work your way through the entire house by decluttering every room.
Work on any repairs
Of course, it is unwise to embark on significant renovations while staging your house for sale as it can be extremely costly. However,
you can still carry out any DIY repairs
within the home that only need an oiled elbow and a small budget. This is advisable for projects that are less than $100 in expenses.
Check out that all doorknobs are functional and match throughout the house, fix the sinks and the toilets of any leaks, replace any broken window panes and blinds and lastly, consider giving your interior house doors a low-cost repaint.
Replace blown-up lights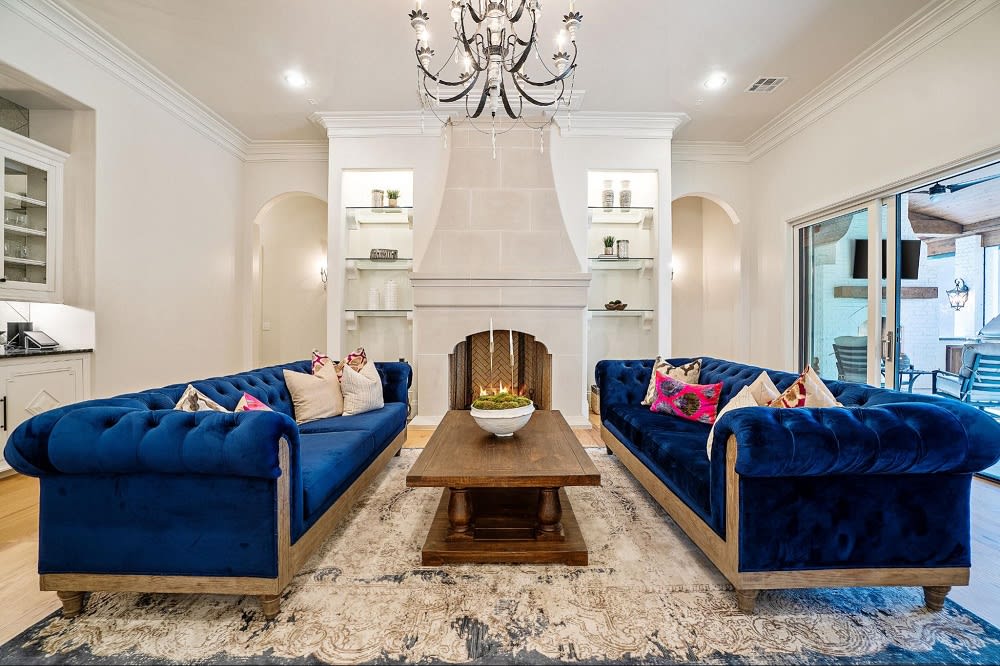 Keep in mind that not all prospective customers will tour your house during the day as some may prefer the evening after work. This stresses the need to have all lights in a proper functioning state.

Expert real estate agents stress that most buyers wish to see an open and bright home; hence, lighting is one of the key selling points. The secret is replacing all lights with soft-white LED lights to bring uniformity to all rooms. Purchasing new lighting fixtures can go a long way in enhancing the appeal of your house.
Landscaping

Like the curb, your front yard and backyards are essential in home staging. These areas are crucial as they give the first impression to visitors before they look at the indoors. Give your yards a simple DIY facelift that is less costly but conspicuous.

Add mulch to your flowerbeds to bring color uniformity, and neatly mow the grass to the same level throughout your yards. Lastly, declutter your yard by removing unnecessary items such as furniture, toys, and trash. If you have a pool area, you may also want to give it a thorough clean-up before you list your property.
Focus on general cleanliness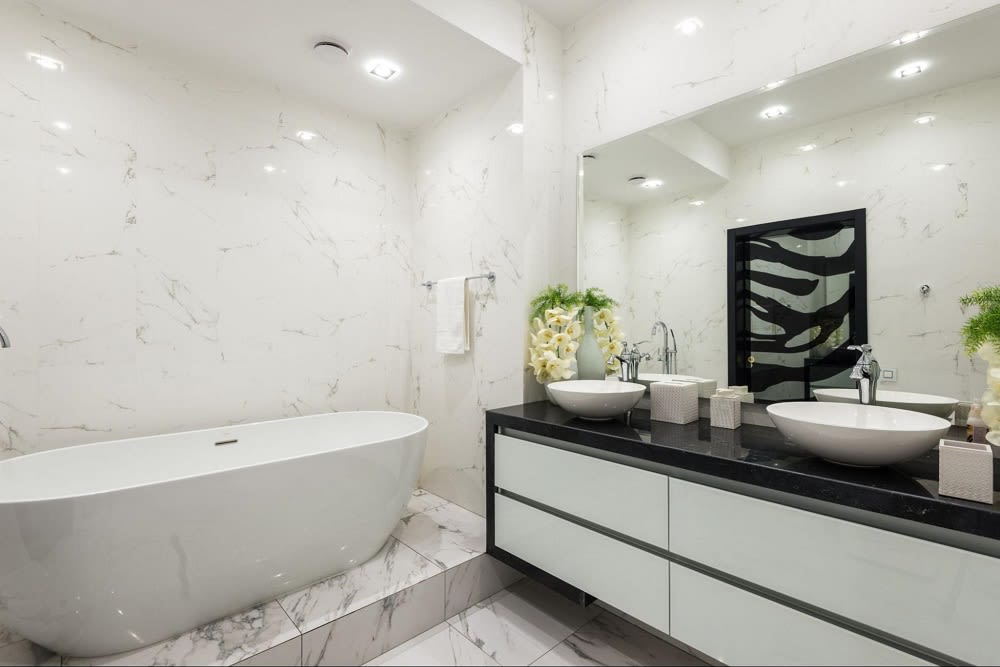 Nothing turns off home buyers more than cobwebs on the ceiling and dusty lighting fixtures. Fortunately, these can be remedied easily by having a thorough clean-up before inviting over any prospective clients.

Start over with ceiling fans as they are a magnet to dust and cobwebs, then move to light fixtures and HVAC air filters. Don't forget to give your bathtub and shower area a good scrubbing.
Bring in inviting scents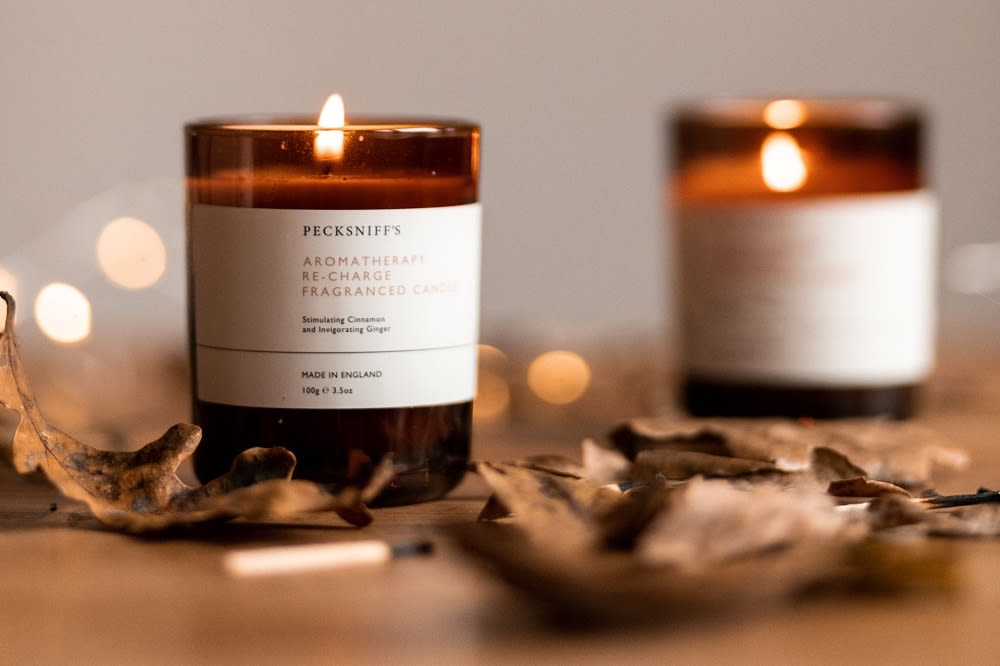 A lovely smelling house is an attention catcher. Unfortunately, you may be too accustomed to the smell of your home hence the need to invite a friend over to give you a verdict.

You can spruce up the scent of your house using scented candles available in major stores such as Walmart and Target. If you have pets, you have to replace litter boxes frequently and enhance the general hygiene of your animals. Lastly, you can add a scent to your couches by lightly spraying them with Febreze whenever you expect client visits.
Depersonalize the space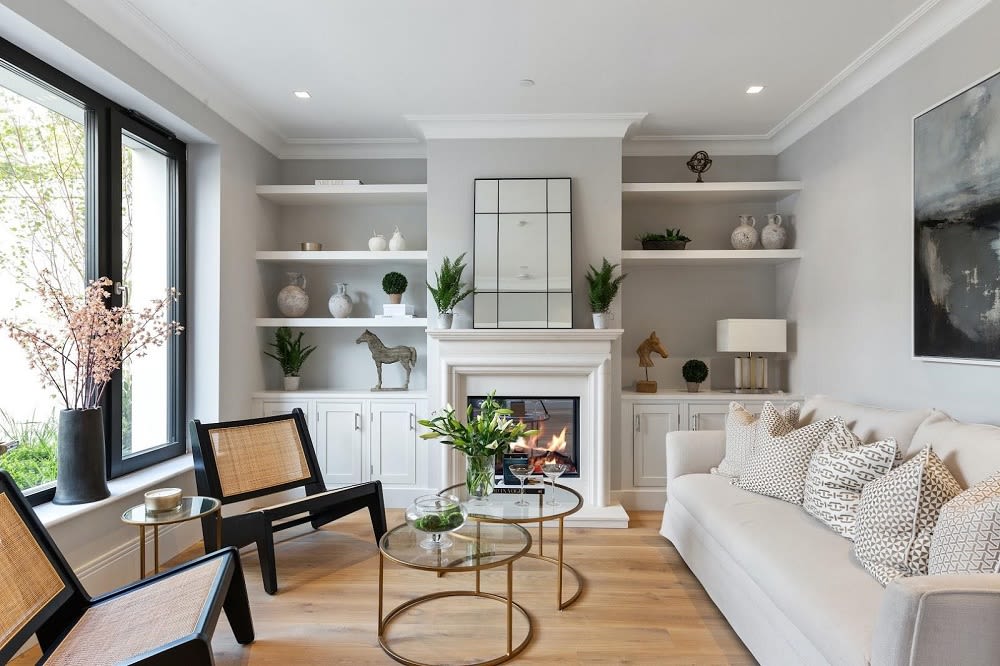 Remember to have the customer in mind when staging the house. One mistake most home sellers make is adding a personal touch to every aspect of the house during the staging process, which does not sit well with most buyers.
Start by removing family photos, wall paintings, and framed artifacts from the walls to create an environment where the clients can picture themselves. You can add generic artwork as long as it doesn't take much room on the walls. Also, avoid paintings that have a religious connotation, nudity, or anything that may be offensive to a specific group of people.
The same case also applies to
your choice of colors
. Go for something neutral yet eye-catching. Remember, this is not the time to go for your favorite color, and neutral color allows customers to imagine the house in a shade of their liking.
Keep your pets at bay

We understand that your pets are part of your family. However, when it comes to home staging, it is wise to keep them away as some customers may dislike animals, and others may be allergic to fur or odors.

You can lock your pets away during visits and wipe out any traces of their existence whenever you expect prospective home buyers.
Accentuate the fireplace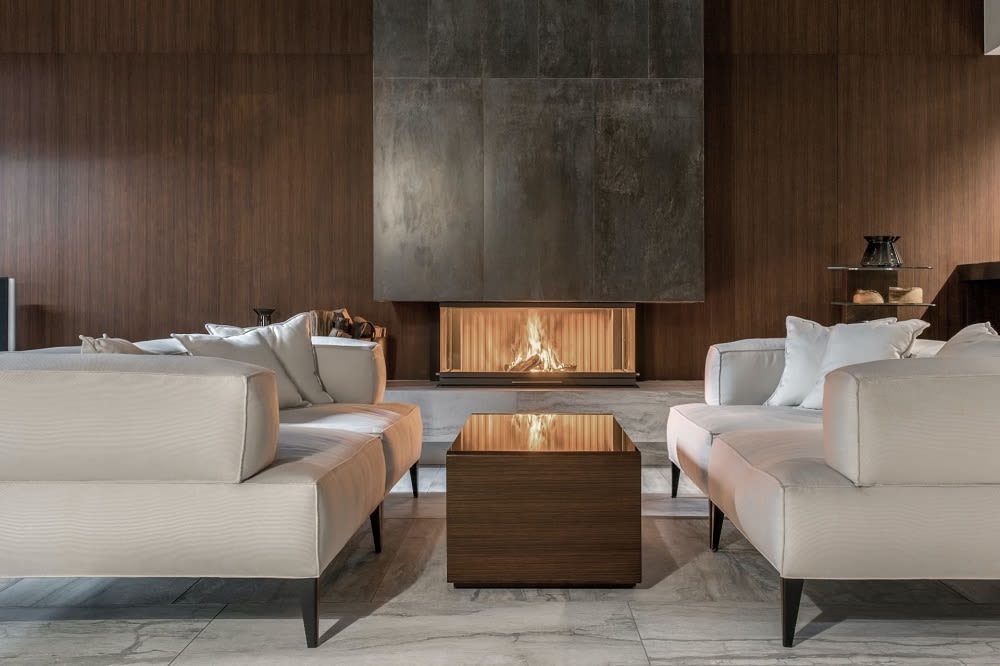 Buyers love houses with fireplaces and more so if they find them operational. Make your fireplace the focal point of your living room by arranging the furniture around it. The mantel should not be crowded with tonnes of artwork. A plant and two pieces of art can do the trick. You can also repaint the brick and tiles to give them a new look.

Before showing your house, remove any sign of spilled ashes and debris, clean off soot from the edges, and light up the room to give it a warm and cozy vibe.
Play around with different accessories

Arrange your accessories in a unique and consistent pattern. You can group the accessories by shape, texture, color, or size. Afterward, arrange them in a unique design, such as placing them in groups of threes to form a triangle rather than lining them up in a single row.
Maximize your window lighting

Most clients will visit your property during the day, which is the best time to make the most out of natural lighting. Pare down window treatments to allow as much natural lighting as possible into the house. Remember: buyers wish to have naturally lit living spaces during the day.

Blinds should be pulled up and the interior shutters left open. Curtains or drapes should be left up and must match the wall colors. Do not forget to give your windows a thorough cleaning before every visit.
Get more tips from pro realtor Stephanie Nash
As a home seller, you wish to finalize the sale in the shortest time possible at the desired price. Successful home staging can be cumbersome but will make your home selling process swift and profitable. Are you wondering where to start? Talk to professional realtor
Stephanie Nash realtors
today and get access to professional guidance.