Known for its idyllic climate, tight-knit communities, and easy outdoor accessibility, San Mateo county has become a highly sought-after place to live, work, and play. The county is home to just over 750,000 residents, including individuals from all walks of life and backgrounds. If you're considering packing up your bags and making the move to San Mateo county, then the first order of business is establishing which neighborhood is right for you. From the spirited Redwood City to the sleepy Moss Beach, you'll be sure to find a town that suits your lifestyle. Read on to learn about some of the top communities in San Mateo county.
Half Moon Bay
Known for its charming ambiance and laid-back atmosphere, Half Moon Bay is a popular town that hugs the coast of the Pacific Ocean. It offers close proximity to metros such as San Francisco, the Peninsula, and Silicon Valley while boasting a more peaceful and relaxed feel than its urban neighbors. Half Moon Bay is a civic-minded populace that's home to more than 40 nonprofits, such as the
Cabrillo Foundation Education
which funds public school system activities.
Dating back to 1840s, Half Moon Bay is the
oldest community in San Mateo County
. It was originally named Spanishtown before receiving its current name after the beautiful crescent-shaped harbor that lies just north of town. Since its early days, the town has expanded to cover an area of 6.4 square miles along the western border of San Mateo County on the Pacific Coast. It has a population of nearly 12,000 residents, ranging from retirees looking for a slower pace of life to families looking for a safe place to raise their young children.
A haven for outdoor enthusiasts, Half Moon Bay is known for its recreational offerings and scenic beauty. Outdoor recreation abounds, from hiking to biking trails to kayaking in the calm harbor waters. The coastline is made up of multiple beaches, including Half Moon Bay State Beach, an optimal place for sightseeing and nature appreciation. Don't forget to check out the
historic downtown of Half Moon Bay
, packed with old-fashioned hotels, casual cafes, and locally owned shops. If you're new to town, check out
The Visitor Center
for excellent resources on local beaches and hikes.
Woodside
Home to approximately 5,000 residents,
Woodside
is the epitome of small-town charm. True to its name, Woodside is known for its distinctly rural feel and close access to nature. It is surrounded by vast open space preserves and luscious green hills, giving it a unique feel from the rest of Silicon Valley. Separated from the ocean by the Santa Cruz Mountains, the area boasts towering redwoods in the western hills and oaks and eucalyptus trees in the lower areas. Despite its small size, the town has flourished into an affluent community where many chief executive officers and venture capitalists reside. Residents value its privacy and the much-needed respite from the endless hustle and bustle of city life.
Before it evolved into one of the most desirable addresses in the valley, however, Woodside had a
long and rich history
. Originally inhabited by the Ohlone tribe, Woodside also played an instrumental role in the California Gold Rush of the mid-1800s. The town was eventually incorporated in 1956 before eventually becoming among the wealthiest communities in the United States.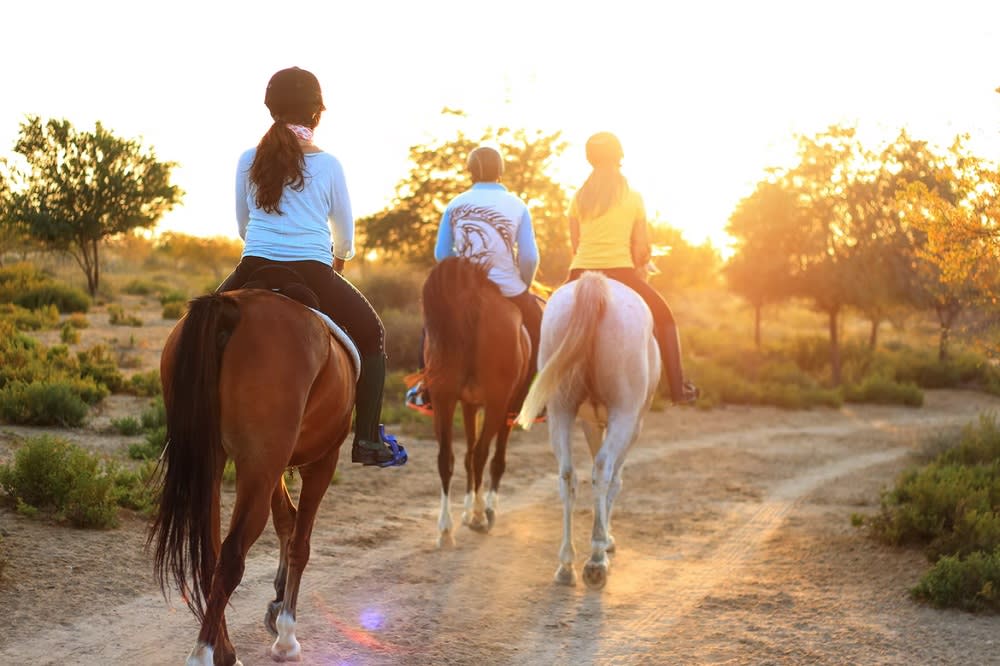 Residents of Woodside enjoy a rural lifestyle with a wealth of equestrian amenities. It's a popular spot for individuals who consider themselves to be outdoor adventurers or nature enthusiasts, thanks to the abundance of trails for hiking, biking, and horseback riding. It's also home to state-of-the-art, multi-million dollar properties. Homes are situated on large parcels of land and architectural styles range from European-style estates to contemporary works of art.

Despite being primarily residential, Woodside features a small business district that serves as the hub of the town. The downtown district is home to a hardware and horse tack store and a handful of restaurants. San Francisco, San Jose, and Palo Alto are just 30 minutes away, providing locals with all the conveniences of big city living.
Redwood City
As the county seat of Mateo County,
Redwood City
is home to approximately 85,000 residents. The town is located approximately 27 miles south of San Francisco and offers a wealth of job opportunities, beautiful homes, and close proximity to nature. Despite its decently sized population, Redwood City has still managed to retain its small-town charm and friendly atmosphere. It perfectly combines the best aspects of small-town life with big city amenities. The town is divided into
17 neighborhoods
, each with its own neighborhood association. From Farm Hill to Redwood Shores to Palm Park, the varied neighborhoods enable new home buyers to find one that best suits them.
The history of Redwood City dates back to when it was first incorporated in 1867, being the first city in San Mateo County to do so. It received its name for its redwood-timber businesses. If you want to learn more about the fascinating background of the town, you can do so at the
San Mateo County Historical Association
, which offers an in-depth exploration of the town's culture and history. Check out the
Pulgas Water Temple
, one of only three water temples in the United States.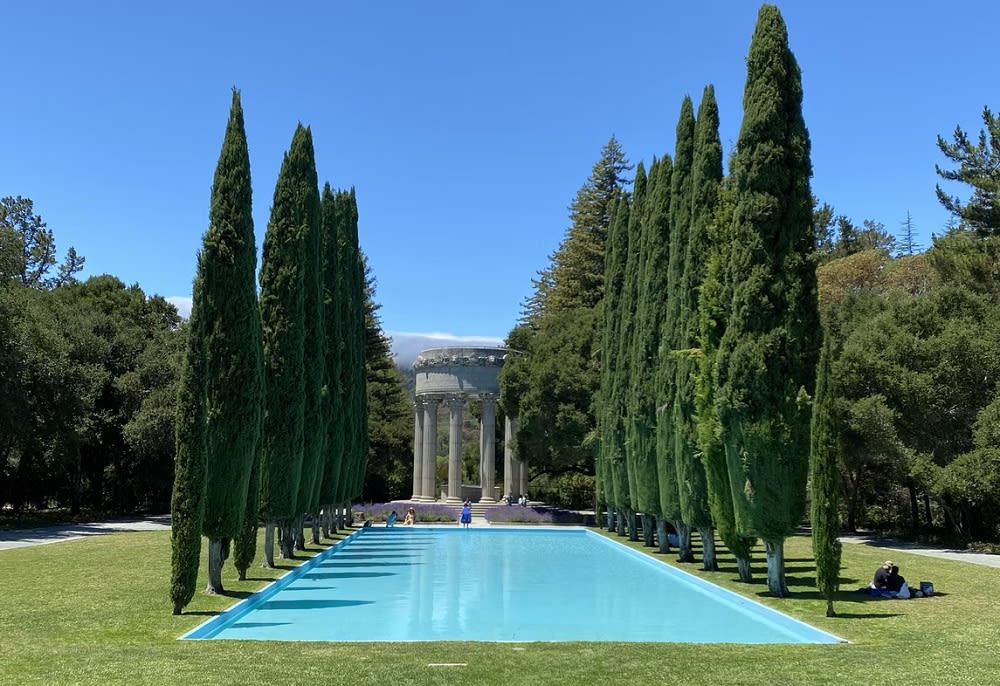 Life in Redwood City is anything but boring. This vibrant town offers plenty to see and do. Spend some time connecting with nature at
Stulsaft Park
, which offers everything from playgrounds to hiking trails to an off-leash dog park where you can let your four-legged friends run free. And don't forget to check out the bustling Downtown District, lined with restaurants, retailers, boutiques, and coffee shops. Get a caffeine fix with a cup of joe from
Emerald Hills Cafe and Roastery
, which features globally sourced coffee from Central and South America, Africa, and the Asia Pacific region. On the weekends, don't forget to check out the
Redwood City Kiwanis Farmers Market
to stock up on fresh produce and baked goods.
Moss Beach
Located by the ocean, Moss Beach is a picturesque quaint town that exudes a sense of calm that is hard to find elsewhere. The town is divided by California's famous Highway 1, with the west side offering a beach and the east side featuring the small local business zone. Even though the town is located just 22 miles from nearby San Francisco, the town's peaceful nature feels worlds away. Just over a thousand homes are nestled amongst the trees and hillsides, with the backdrop of breathtaking coastal scenery.
Since its inception in the 1880s, Moss Beach once served as a former stop on the Ocean Shore Railroad. The town quickly became a popular spot for vacationers who gravitate toward postcard-perfect beauty. Despite being a small town, Moss Beach offers plenty to do today. You'll find a vibrant marine teeming with sea life, a stylish bed and breakfast on the cliffside, and a historic eatery known as the
Moss Beach Distillery
. Whether you're just passing through or a prospective buyer, it won't take long to understand what makes Moss Beach so special.
Montara
Engulfed by mountains and the Pacific, it's safe to say that Montara is perhaps one of the most beautiful pockets along the Half Moon Bay Coastline. The town is located in Northern California at the head of the San Francisco Bay. In fact, it's the northernmost of the mid-coast seaside towns, providing its lucky residents with a much-needed escape from the busyness of city life. A drive around the neighborhood will reveal varied architectural styles. You'll find everything from renovated 19th-century homes to contemporary masterpieces perched on the hillside.
The town was
founded around the turn of the century
on a portion of an old land grant, making it the first village south of the Devil's Slide. A commercial flower farm, which is still in operation, was established in 1900. A few years later in 1905, Montara became a stop on the new Ocean Shore Railroad. Since then, it's grown to encompass a population of nearly 3,000 people.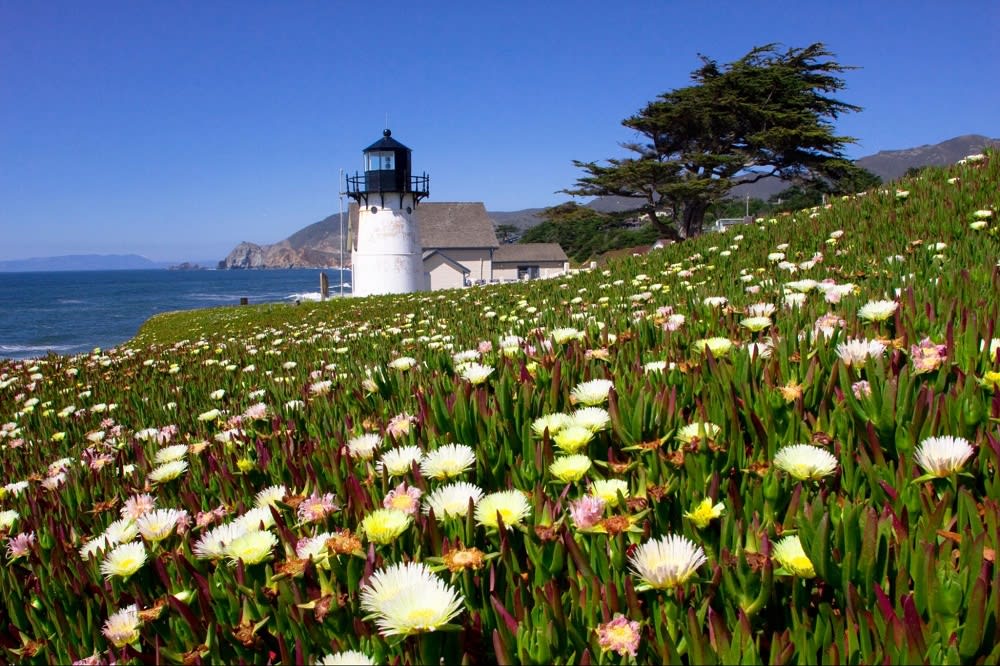 Be sure to check out the
Point Montara Light Station
, where visitors are welcome to stroll the landscaped grounds. If you're hungry, head over to
La Costanera
for a bite to eat. Housed in a historic building that overlooks Montara Beach, this upscale restaurant specializes in Peruvian cuisine. Of course, no visit to Montara is complete without a stop at the
Devil's Slide Trail
. The trail was once a dangerous stretch of Highway 1 that has since been transformed into a magnificent, 1.3-mile multi-use trail. Located between towering granite cliffs and the Pacific Ocean, this trail is a spot that you don't want to miss.
If you're ready to start exploring San Mateo County real estate,
contact Stephanie Nash
today. Whether you're looking for a vacation rental or a forever home, Stephanie has the tools to help you find your dream home. She's an expert in everything from Woodside homes for sale to Montara vacation rentals and is ready to help you find a place that truly feels like home.